Wild Mustang Clinic – BASIC
September 28 -
October 1, 2023
Thursday 5:30 PM –
Sunday Noon
560 C Swick Circle | Lyons, Ga 30436

Connect one on one with a wild mustang
in this heart-racing, once in a lifetime experience.
At the Basic Clinic, you will:
Connect
Learn how to connect with a wild Mustang
Trust
Learn how to build trust with a wild Mustang
Respect
Learn how to read a wild Mustang
Reflect & Lead
Learn how to reflect and lead

Space is limited! To reserve your spot, fill out the form provided at the bottom of this page. Clinic spots are limited to ensure quality one-on-one interaction with a wild Mustang.
Connect | Trust | Respect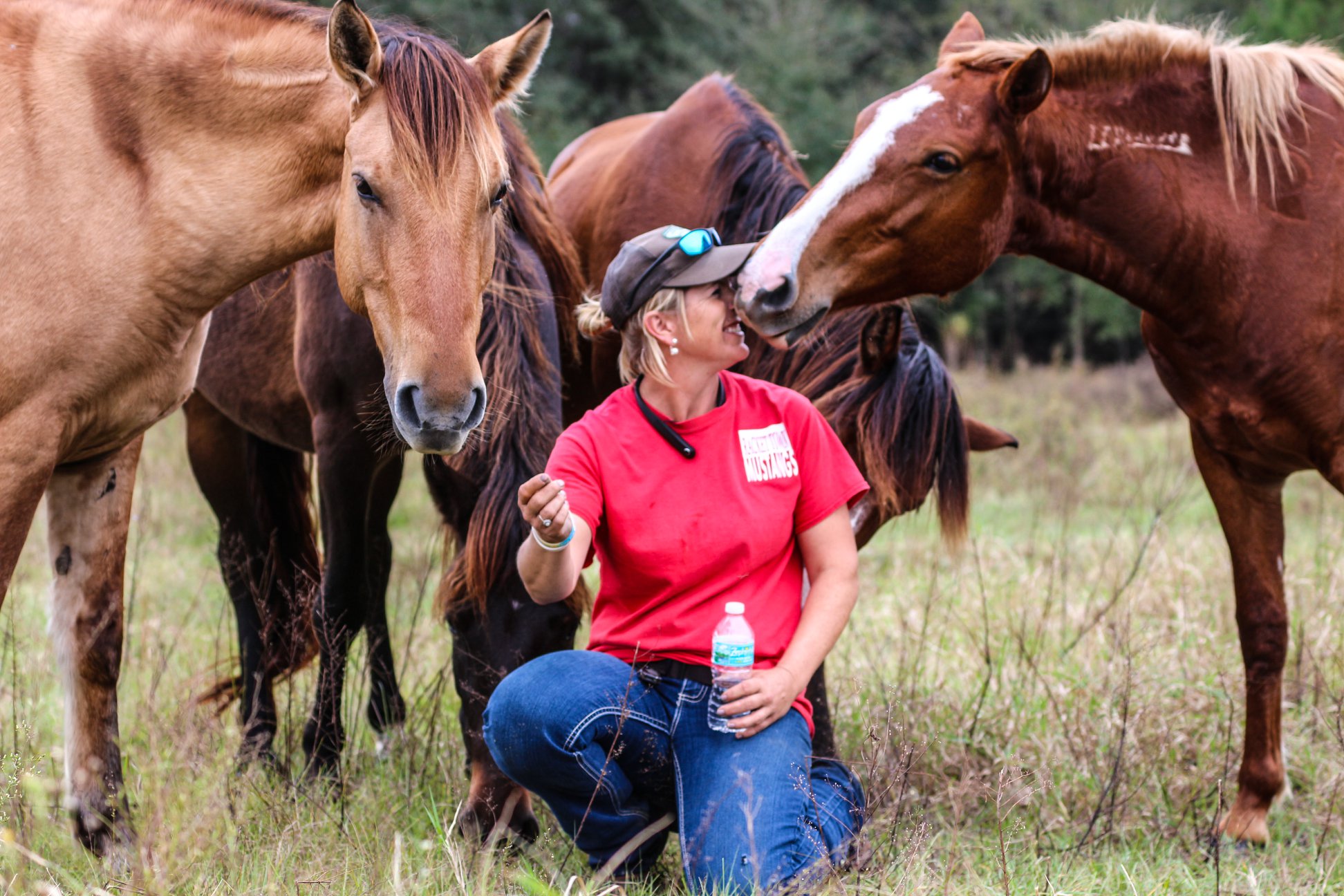 One of the best wild Mustang trainers worldwide. Sandra and her team have tamed more than 400 wild Mustangs the last 6 years and found them a good home in Europe.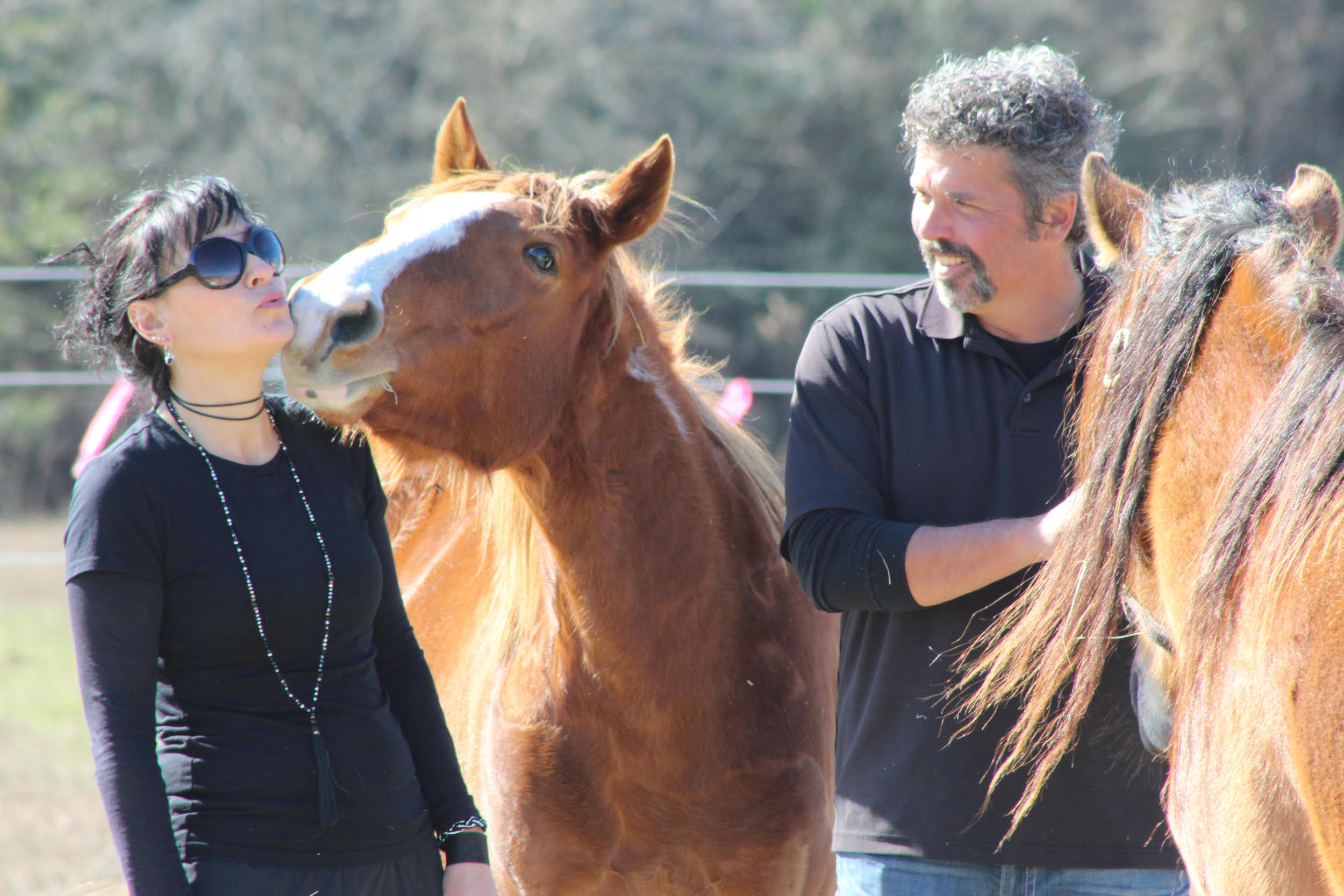 Master Equus Facilitator and Business Coach. She believes in the immense wisdom of horses. Being with horses provides chances to communicate with clarity and confidence.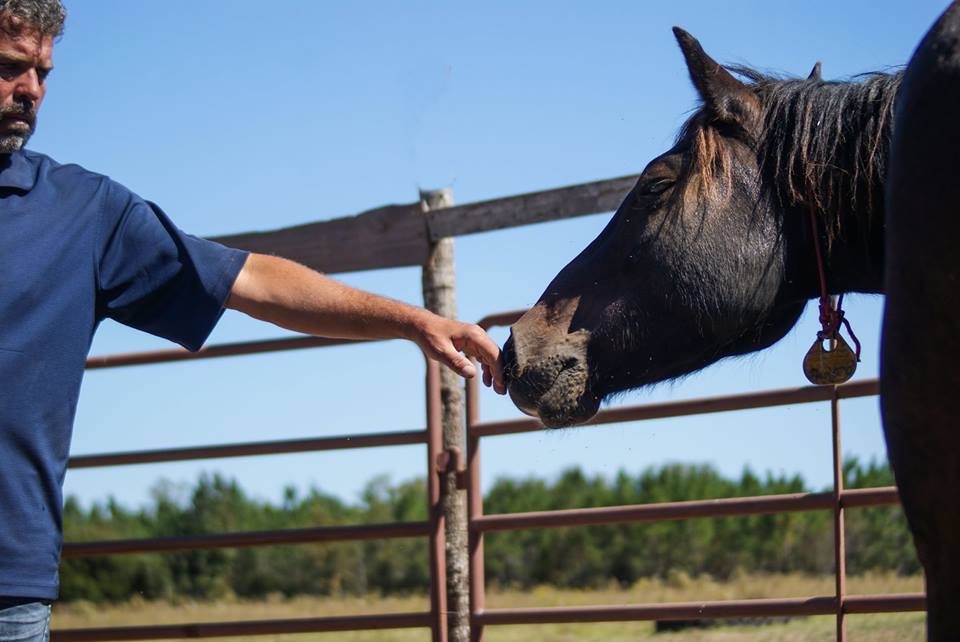 Equus Facilitator and Business Coach. Proud owner of several mustangs in the USA. Taming wild mustangs is one of his passions.
What our Clients have to say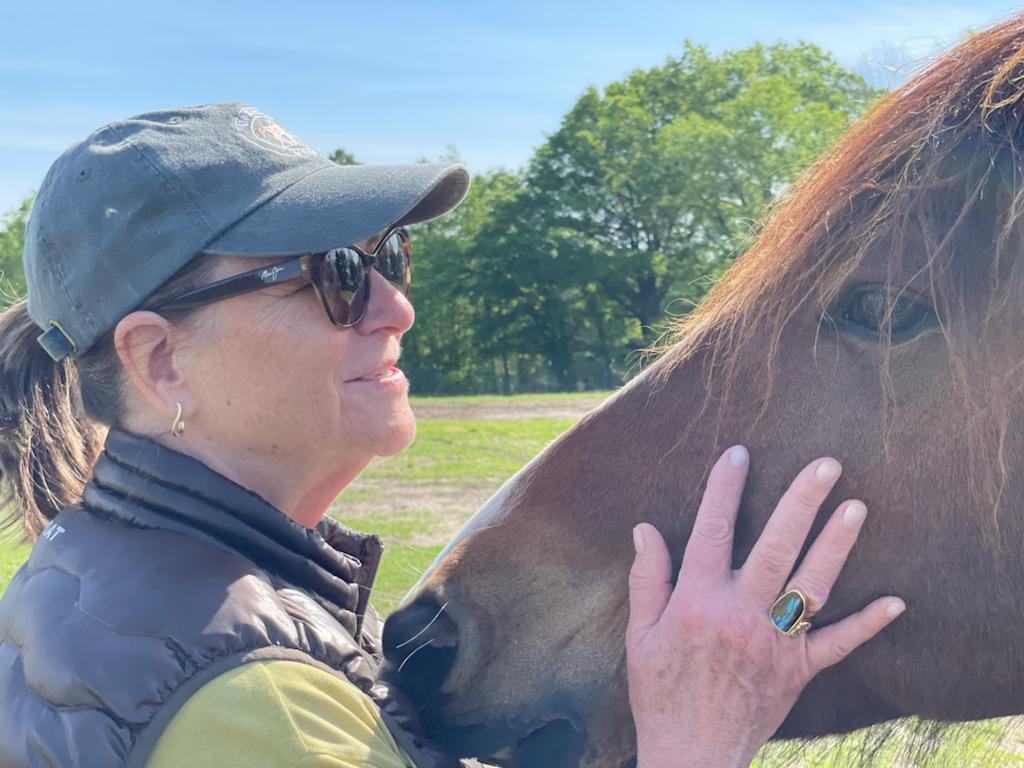 Words don't feel adequate to express my gratitude for all you offered at the clinic. I've attended MANY clinics, workshops, and trainings – both personally and professionally – your clinic is the most empowering I've ever experienced! I still feel the impact and know in my heart that lasting changes occurred. And deep friendships were made! This is all due to you and your amazing herd. I look forward to our continued connection!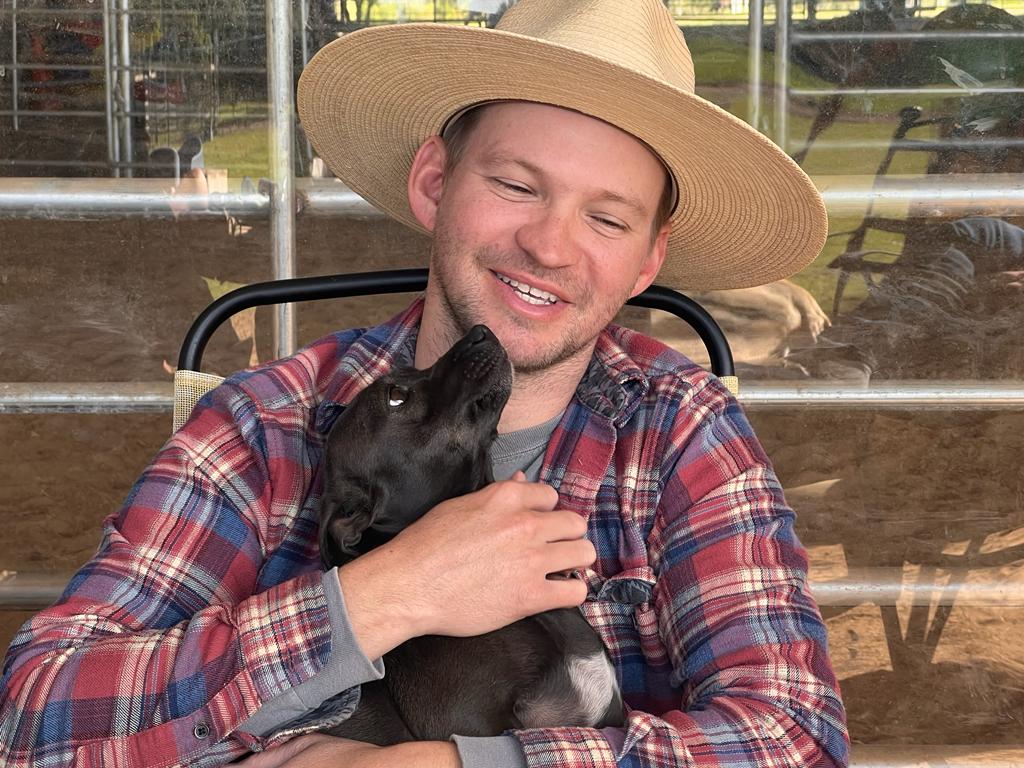 Once you've visited Wild Mustang Ranch there will always be a path that leads back to the ranch.
Still thinking back to last weekend and the unbelievable experiences/memories that were gained during the Spring Clinic. Check out their page and, if you can, visit the ranch during one of the many opportunities that are offered. What WMR is doing for mustangs, and people, is incredible.
Thank you, Simone, Wolle, and Sandra.
**Discount | SAVE $300 IF REGISTERED BY August 1**
**Bring a Friend | Save $150 Additional**
$1650 per person
$1500 if you bring a friend
If Registered after August 1
$1950 PER PERSON
$1800 IF YOU BRING A FRIEND
560 C SWICK CIRCLE | LYONS, GA 30436
THE FEE INCLUDES WORKSHOP MATERIALS, SNACKS AND REFRESHMENTS, AND DINNER ON SATURDAY NIGHT.
THE PRICE DOES NOT INCLUDE LODGING OR TRANSPORTATION. LODGING SUGGESTIONS WILL BE SENT TO YOU UPON REGISTRATION.
Please only enter information of the person attending the Basic clinic and workshop. If registering multiple attendees, please select the "bring a friend" button and fill out this form for each person.